Ball valves "Made in Italy"
OVER 40 YEARS OF BALL VALVES ENGINEERED FOR CUSTOMER PURPOSES
LEADER ON THE OIL & GAS MARKET SINCE 1977
Since 1977 Penta is specialized in the production of metal seated ball valves for critical operating conditions such as:
• high temperatures (up to +700°C)
• low temperatures (down to -200 °c)
• abrasive services
• dangerous services
The long experience in the ball valve sector has allowed the introduction of new lines of polymer seated ball valves with design technologies that have not equal on the market.
Penta competence and professionalism comes from a strong ethical imprint, an high attention paid to specific customer requests and a technical quality sought on the entire production line. The Penta product, which has been a leader in the Petrochemical Industry market for years, has also found space in different application fields such as food, chemical, power and energy, naval and many others.
THE STRENGTH OF THE GROUP
In 2022 Penta Srl was acquired by Bonomi Group S.p.A.
Bonomi Group boasts more than 100 years of experience and is today a leader in the plumbing and industrial sectors, as well as in the petrochemical and Oil & Gas industry, with the production of valves and components for the interception or regulation of liquids and gases completed by innovative range of pneumatic and electric actuators.
Bonomi Group was founded in 1901 in Lumezzane, when the first company of the group Rubinetterie Bresciane entered the wine sector as a valve manufacturer.
Thanks to the constant search for innovative solutions, Rubinetterie Bresciane in 1967 designs, patents and manufactures the first two-piece ball valve, a solution commonly adopted today. From its inception to today, the Bonomi Group has grown to become one of the most complete business conglomerates in the industrial sector with a massive presence on international markets, a strong and consolidated production tradition and solid roots with the Italian territory.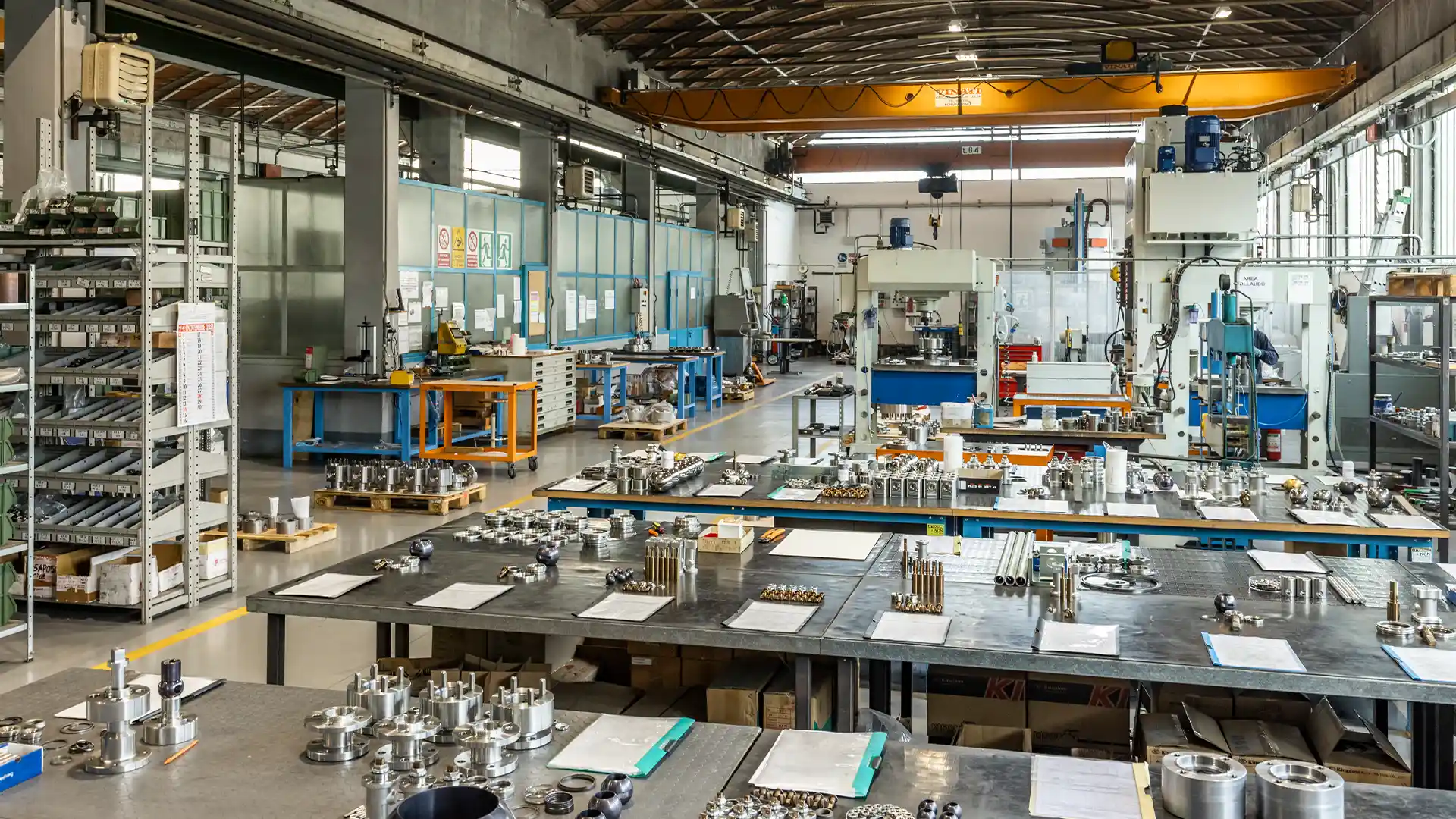 WE STAND OUT
FOR OUR VALUES
EXPERIENCE
For over 45 years we have been cooperating with our customers to identify the most suitable construction for the real operating conditions, providing unique technological solutions and high technical skills.
The direct management of every single design and production aspect has allowed the implementation of our products design over the years, the development of new lines and the introduction production solutions that can be adapted to different application needs.
PASSION
The company, completely privately managed, work towards continuous innovation in the field of ball valve, thanks to a young and technically trained staff and constant research activities, carried out with the aim of extending the life of our products in service and identifying new technical solutions.
QUALITY AND RELIABILITY
For Penta Srl is essential to conciliate full customer satisfaction with environmental protection and pollution prevention. For this purpose, the company is ISO 14001 certified and aims to protect and reduce the environmental impact of its production chain.
Penta is also among the first Italian companies in the sector to obtain the certification of its Quality Management System according to the ISO 9001 standard