Superior fire resistance of Penta Valves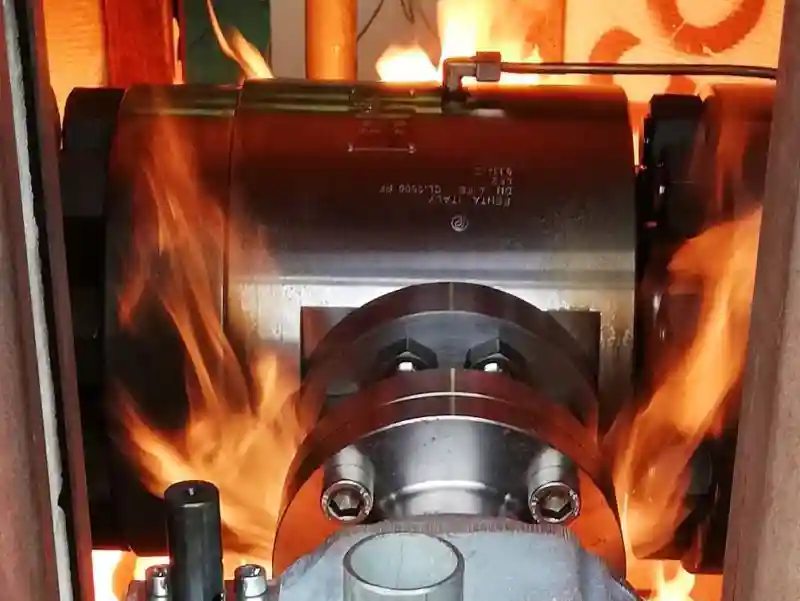 How we reached this result?
In 2014 a fire broke out in one of the main refinery in Italy. Our metal seated #ball valves have been exposed for 20 minutes to fire at temperature higher than 650°C. They continued to work and were still operable manually with no external leakage when the fire was extinguished. The valves have been exposed to similar conditions, or even higher, to those used for a fire safe test. We have to say that Penta srl valves are manufacturing without polymeric materials or PTFE o-ring.
Recently we decided to compare different body materials resistance to fire of Penta valves. We tested two valves SAT model, one with a carbon steel body and one with stainless steel body, according to API607 7a Ed., API 6FA 5° Ed. and ISO 10497 2010. Maximum temperature reached on body was 750°C while valves fired for 30 minutes and, after cool down, them were tested at 31 Mpa.
Both materials showed ZERO outside and seats leakage. The valves were operable at all temperature conditions and the automatic discharge or body cavities overpressures was immediate.
The result confirm the superior design of Penta products for high temperatures services thank to the specific construction solutions and quality in their realization.
Condividi questo articolo